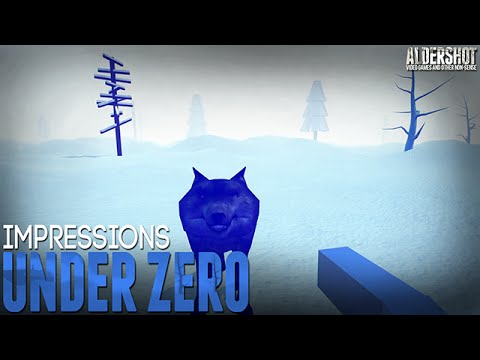 Under Zero is not a good game.
It has no mechanics, you simply walk around and do nothing. There's a wolf some where in the world that'll chase you and pretend that it's attacking you, but it's not. It dosn't hurt or kill you, it just really really want to.
The music cuts out akwardly, the graphics are terribly under developed, the menu barely works, and there is simply no redeeming value to Under Zero.
I don't often blast a game so hard, but no one should spend a dime of their money on this cash grab. Even if it was free I wouldn't waste a second playing this.
I get that's in early access, but it's no excuse to charge people money for a "game" that looks, sounds, and play as horribly as Under Zero.
Pros:
- None.
Cons:
- Poor graphics
- Poor sound design
- No mechanics
- Menu barely works
- No challenge
- Uninteresting enviroment
- Glitchy
- VERY underdeveloped
► Video recroded on update: March 26 2016 (last update since recording)
► Under Zero hours played: 20 minutes
► Completion Status on Under Zero: N/A
► This copy of Under Zero was provided by the developer / publisher